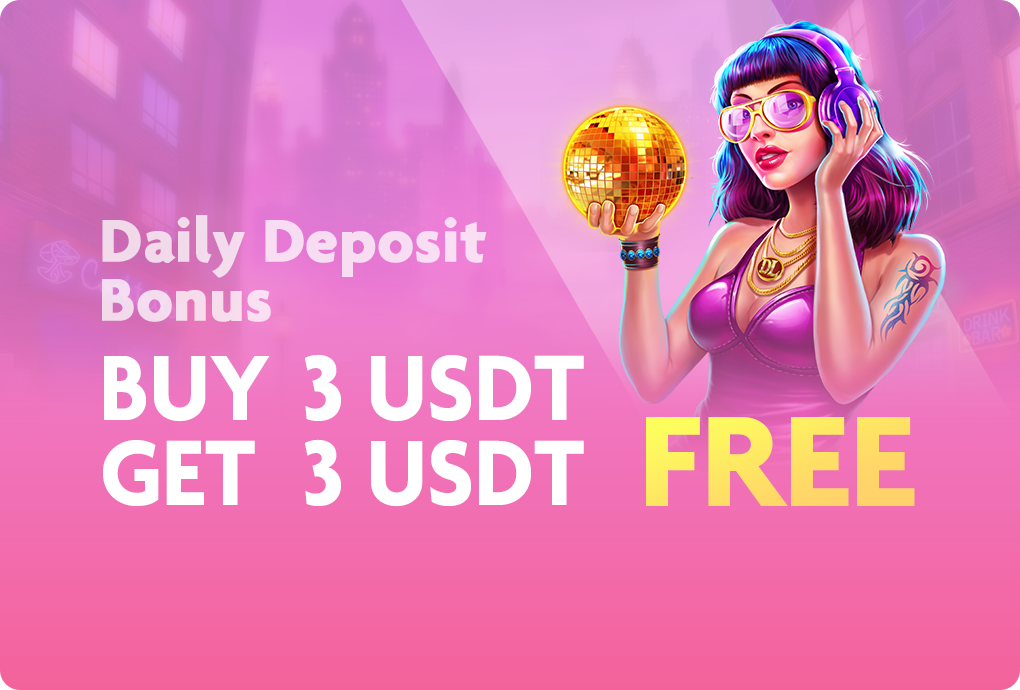 Buy 3 get 3
Rule of activity:
Swap 3 USDT from bank to wallet to get 3 USDT free.
Only allow to play Slot and Fishing games.
Receive the bonus on deposit of the day.
You may withdrawal when it reaches 12x turnover(wagering) requirement.
Daily period is 00:00:00 ~ 23:59:59 on UTC+00.