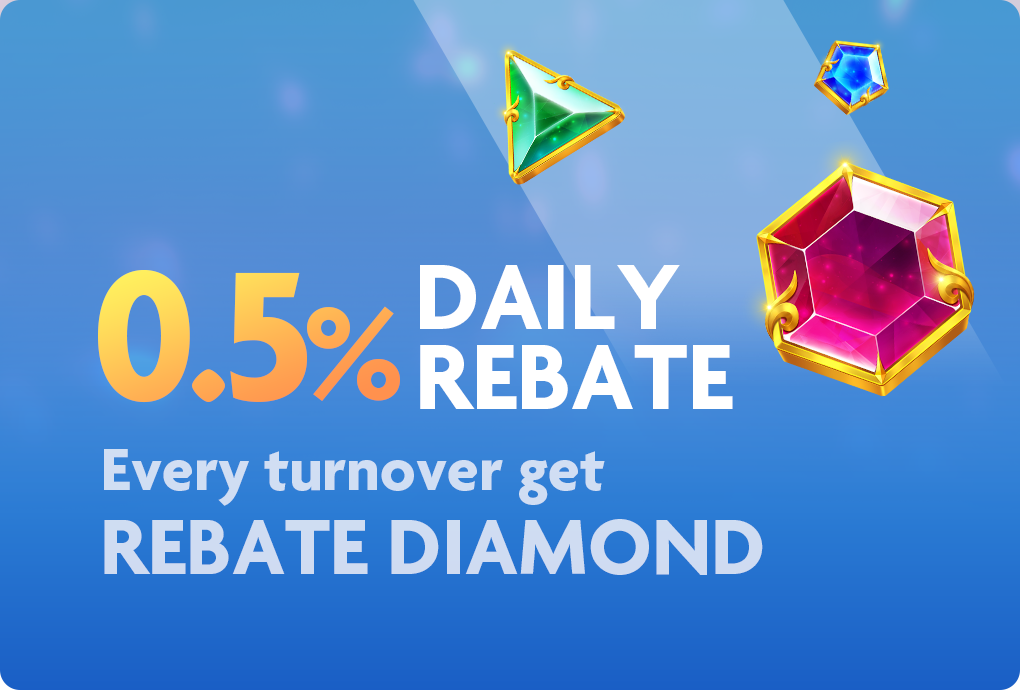 Daily Rebate
Rule of activity:
Calculate Turnover time from 00:00 to 23:59:59 (UTC+0) of the next day.
The calculation method is Diamond point = Turnover x 0.5% (more than 1), and multiply by 20000.
The distribution time is 00:00 every day the next day.
Diamond Points can be exchanged for cash at the Diamond Shop.
Payment terms: There are no restrictions on payment terms for this activity.
Go to reward list to claim rewards.